'Bits of Patter' 1915.

A rare and valuable resource. This item alone is worth many times the disc's purchase price!

A bound collection gathered from many famous magician acts detailing their complete programmes of tricks and the 'patter' they used while performing them.

Several different rare magician publications are bound together in this invaluable resource volume. Every Professional or aspiring amateur magician should have access to a copy.

This item alone is not to be missed! Total 658 Pages.

Hocus Pocus or The Whole Art of Legerdemain in Perfection 1795. "Strange feats are herein taught by slight of
hand with which you may amuse yourself and friend, the like in
print was never seen before and so you'll say when once you've
read it o'er." 118 Pages.

Hocus Pocus Junior The Anatomie of Legerdemain 1635. "or, the art of 'jugling' set forth in his proper colours fully, plainly and exactly so that an ignorant person may thereby learn the full perfection of the same after a little practice.

Unto each trick is added the figure where it is needful for instruction." 80 pages overall.
The Conjuror Unmasked 1790. The illustration shown here has a caption that reads: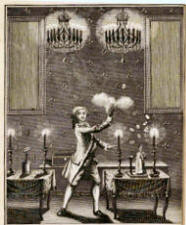 -
"The professor of amusing philosophy who having burned a card
taken at chance to ashes throws the pack in the air at which he
fires a pistol and ye card is found nailed to the wall." A practical
handbook of what to eat and how to cook it." 161 pages.
Physical Amusements and
Diverting Experiments 1784.
"Composed and performed in different
capitals of Europe and in London by Signor
Giuseppe Pinetti de Wildalle, Knight of the
German Order of Merit of St Philip, Professor
of Mathematics and Natural Philosophy, Pensioned by the Court of Prussia,
patronised by all the Royal Family of France, aggregate of the Royal
Academy of Sciences and Belles Letres of Bordeau, etc.
83 Pages.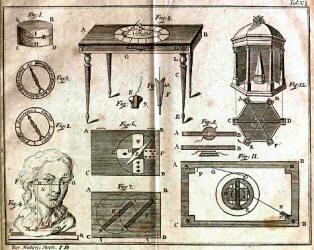 Die Naturliche Magic 1789. Large
German text volume with 557 pages.

Dictionnaire Encyclopadique
des Amusemens des Sciences,
Mathematiques et Physiques
1792. 894 Pages.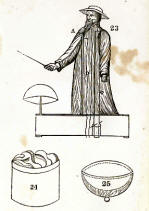 The Humorous Magician Unmasked 1836. 114 Pages.
"a full explanation of the principal and most interesting
performances of legerdemain."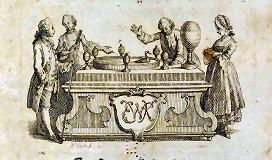 Neue Physikalische und Mathematische Belustigungen 1772. 695 pages.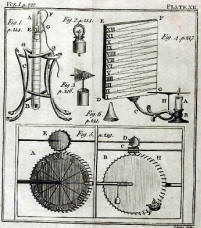 Rational Recreations Vol.1 1783. 327 pages.
Rational Recreations Vol.2 1783. 346 pages.
Rational Recreations Vol.3 1783. 360 pages.
Rational Recreations Vol.4 1783. 422 pages.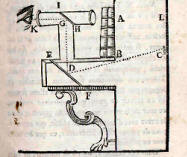 La Magie Blanche 1784. 166 pages.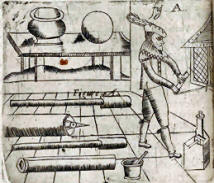 Mathematical Recreations 1633. 342 pages.
"or a collection of 'sundrie problemes' extracted out of the ancient
and moderne philosophers as secrets in nature."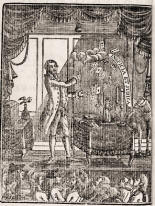 Natural Magic or Physical Amusements Revealed 1785.
58 pages. "The greatest pleasure we can enjoy after having been amused
with Objects that excite our Curiosity is its Gratification."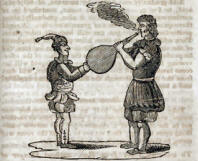 The Jugglers Oracle or The Whole Art of Legerdemain Laid Open 1820. "Consisting of
all the newest and most surprising tricks and experiments," 104 pages.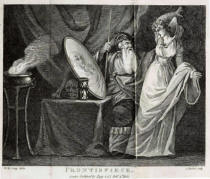 The New Conjuror's Magazine and Magical Museum Vol.1 1806. 82 pages.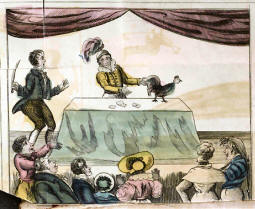 The Whole Art of Legerdeman or Hocus
Pocus Laid Open and Explained 1830.
78 Pages. "With full instructions how to perform the
various tricks on cards, dice, birds, eggs, rings etc. as
practised before their sublime majesties the Emperor
and Empress of China."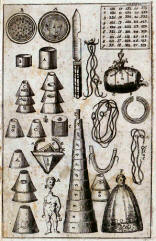 Verschiedenes zum Unterricht und zur Unterhaltung 1791.
408 Pages.
Ventriloquism, Jugglers Tricks and Legerdemain
Exposed 1834. 171 Pages.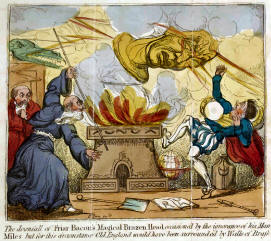 ---
FINALLY a last minute Extra Free Bonus has been included (making 22 books overall) purely for lovers of antiquarian books from the Nineteenth Century...
The Wonderful History of the Celebrated
Friar Bacon, 1829 on the subject of "real"
magic performed by this gentleman.
---