1. The ABC of Collecting Old English China. 'Giving a short history of the English factories and showing how to apply tests for unmarked china before 1800. 156-pages, illustrated, c1908.
2. Anglo-American Pottery. 'Old English china with American views, a manual for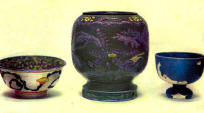 collectors.' 250-pages, illustrated, c1901.
3. Bow Chelsea And Derby. A chronograph of the
porcelain manufactories showing their simultaneous progress
and their various marks.' 27-pages, illustrated.
4. China And Pottery Marks. Illustrated, c1920, 43-pages.
5. Chinese Porcelain. With 485 illustrations, 486-pages, c1902.
6. China Collecting In America. Illustrated, 447-pages, c1892.
7. Clay Glazes And Enamels. 'With a supplement on crazing, its cause and prevention,
includes exact recipes and formulas for all the principal colours now in use and full instructions for
their
preparation and application.' 142-pages, c1896.
8. Collecting Old Lustre Ware. Illustrated, 129-pages, c1916.
9. Dutch Pottery And Porcelain. Illustrated, 274-pages.
10. English Porcelain. From the Victoria and Albert Museum,
Illustrated, 224-pages, 1911.
11. English Pottery And Porcelain. 'A handbook for the collector giving the characteristics
of the chief wares produced from the 16th to the 19th Century. The different factory marks and
some present day values of typical specimens.' 371-pages, illustrated, c1904.
12. French Pottery And Porcelain. 336-pages, illustrated.
13. Handbook of Marks on Pottery and Porcelain. Illustrated, 242-pages, c1919.
14. How To Collect Continental China. Illustrated, 358-pages, c1907.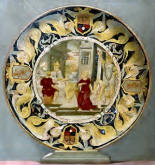 15. Japanese Porcelain. 126-pages, illustrated.
16. Josiah Wedgwood And His Pottery. 485-pages, illustrated,
c1922.
17. Maiolica. 'A historical treatise on the glazed and enamelled
earthenwares of Italy, with marks and monograms also some notice of
the Persian, Damascus, Rhodian and Hispano-Moresque wares.'
Illustrated, 614-pages, c1896.
18. Majolica and Fayence. 'Italian, Sicilian, Majorcan, Hispano-Moreqsque and Persian.'
194-pages, illustrated, c1877.
19. Manual of Marks on Pottery And Porcelain. Illustrated, 252-pages, c1894.
20. Manual Of Pottery And Porcelain. Illustrated, 172-pages, c1872.
21. Marks And Monograms on Pottery & Porcelain. Illustrated, 277-pages, c1901.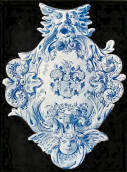 22. Old Bow China. Illustrated, 144-pages.
23. Porcelain. 'Oriental, Continental and British, a book of handy reference
for collectors.' Illustrated, 365 pages, c1906.
24. Pottery And Porcelain. 'A guide for collectors containing nearly
200 illustrations of specimens of various factories, nine coloured plates
and marks and monograms of all the important makers.' 626-pages,
illustrated c1912.
25. Royal Porcelain Works Guide. A small illustrated descriptive booklet of the Worcester
works. 50-pages.
26. Royal Sevres China. Illustrated, 127-pages.
27. The ABC of Collecting Old English Pottery. 404-pages, illustrated, c1918.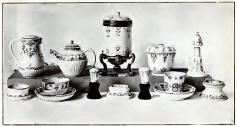 28. The Blue China Book. Illustrated, 505-pages,
c1916.
29. The China Collector. 'A guide to the porcelain of
the English factories.' Illustrated, 375-pages.
30. The Old China Book. 'Including Staffordshire, Wedgwood, Lustre, and other English
pottery and porcelain.' Illustrated, 398-pages, c1903.
---