- BEST RARE BOOK SCAN COLLECTION - NO PADDING WITH IRRELEVANT MATERIAL - BOOKS RESTORED WHERE POSSIBLE -

~ Eighteen Complete Book Scans + Prints Bonus ~
Big Library of rare antiquarian books scanned to Download - complete with all the illustrations.
Not just text 'e-book' collections! Collectaprint offers Real Book Scans
complete with original illustrations!
The "Dance of Death"
Books & Prints Collection

THE entire book collection is brought together in a computer Download in 'Adobe Reader' format - suitable for all computer systems. Read them on screen at your leisure, time and time again.

The Bonus Prints are presented in a variety of formats including a selection of high resolution Tiff files suitable for large format print making if desired.

The Dance of Death is a late-medieval allegory on the theme of death uniting all in a common destiny no matter one's station in life. Various illustrated books were produced to remind people of how fragile their lives and how vain the glories of earthly life were.
Many hours of informative reading from rare books are now offered at a truly affordable price! This fascinating collection comprises many volumes, including the following…




Several uniquely restored antique print images on this theme have now been added to the collection for your enjoyment.

All are suitable for A4 print making, while the high resolution colour .Tiff files included are perfect for large format printing too!




1. Deaths Doings in Twenty Four Plates 1826. 450 Pages.
2. Emblems of Mortality 1789. 95 Pages.
3. De Kapelle der Dooden 1741. 356 Pages.
4. Der Todten-Tantz Hans Holbein 1786. 92 Pages.
5. Der Totentanz Hans Ganz Edition. 102 Pages.
6. Die Menschliche Sterblichkeit 1759. 172 Pages.
7. Geistliche Todts-Gedancken 1753. 302 Pages.
8. Hans Holbein The Younger Woodcuts 1911. 157 Pages.
9. La Maniere de se Bien Preparer a la Mort c1700. 156 Pages.
10. Hans Holbein's Todtentanz 1808. 118 Pages.
11. Icones Mortis c1500s. 163 Pages.
12. Le Triomphe de la Mort c1600s. 101 Pages.
13. The Dance of Death Hans Holbein. 136 Pages.
14. The Dance of Death in Painting and in Print 1887. 47 Pages.
15. The Dances of Death through the Various Stages of
Human Life 1803. 159 Pages.
16. The English Dance of Death Vol.1 1903. 356 Pages.
17. The English Dance of Death Vol.2 1903. 351 Pages.
18. Theatrum Mortis Humanæ Tripartitum 1682. 271 Pages.

| | |
| --- | --- |
| | |
| | |
Note to buyers. Although the underlying book material is now in the public domain due to their age, much additional editing, cropping and deleting of erroneous or damaged material has also been carried out personally, making this book set a unique and a much improved offering. It is provided here at a particularly low cost, mainly to cover materials plus various associated overheads & fees. It is now presented in a convenient Adobe Reader form (.pdf files) suitable for all computer systems. This allows for all the really essential illustrations and photos to be shown as opposed to the text only versions often made available. The Adobe reader itself is completely free to download from the Adobe web site, although it usually comes pre-installed.The Prints supplied are uniquely restored and enhanced for digital printing and are therefore only available from Collectaprint in this form. Copying, resale or distribution of the copyrighted material is prohibited.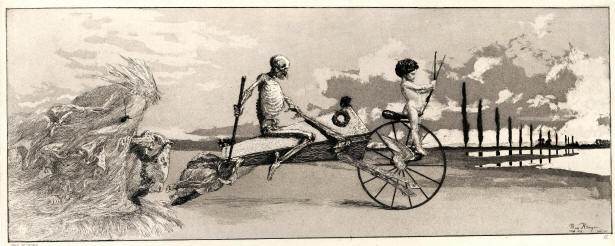 | | |
| --- | --- |
| | DOWNLOADS are in the usual 'zipped' (compressed) form requiring unzipping upon receipt - a utility for this is usually already installed on most computers and simply requires double clicking on the file to select the unzip command, otherwise it's readily obtainable free on the internet. You will be quickly sent a secure Link for downloading the collection within just hours of your purchase, depending on your time zone. Try it - it's quick, reliable and convenient! |
Price Only £4.50 Download (See Above)
Overall, a great collection of rare material at a
very low price. Go ahead and simply Treat Yourself!
* Please note that a number of rare old books scanned will naturally show signs of age, such as an occasional watermark or
browning/fading and although readable with minor adjustments to the options provided with the software they will not be in as
pristine a condition as can be expected from newer volumes. Naturally allowances should be made accordingly.
---
---