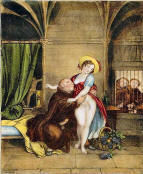 This great bargain-priced collection is only available from Collectaprint and includes many images not found anywhere else.
A Wide Range Of Possible Uses
The overall collection is for personal use across a wide range of arts and graphics projects of all kinds, or simply for your viewing pleasure. Please note much of the content is explicit in nature although from an important art genre and caution is advised before purchasing for those with a sensitive nature.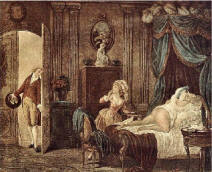 Examples from all periods are included, many of them hundreds of years old, and the collection includes many well known artists - including those considered Old Masters.
A wonderfully nostalgic collection and a real treat for the eyes.
Note to buyers. Although the underlying material is mainly in the Public Domain due to its age or distribution rights (much material is also exclusive to us or are unique versions) this image collection is a unique compilation assembled over much time - and available only from Collectaprint. Accordingly it may not be copied, re-sold or otherwise distributed and is offered for personal use only.
All this and at a bargain price too!