- BEST RARE BOOK SCAN COLLECTION - NO PADDING WITH IRRELEVANT MATERIAL - BOOKS RESTORED WHERE POSSIBLE -

Fifty Six Complete Scans + Bonus, all in a Download!
Giant Library of rare vintage catalogues & books - complete with all illustrations & photos.
Not just text 'e-book' collections! Collectaprint offers Real Book Scans
complete with original illustrations!
| | |
| --- | --- |
| The entire fifty-six titles collection is brought together in a digital download in convenient 'Adobe Reader' format - suitable for all computer systems. Read them on screen at your leisure, time and time again... | |

MANY, many hours of informative reading from scarce or rare vintage books and catalogues now offered at a truly affordable price! This giant collection comprises a great many volumes, including the following typical example titles…




Several Books of Barn Plans have now been added to the scans collection



- making over sixty titles now included in this download!

1. Barn Plans and Outbuildings 1886.

2. Barns Sheds and Outbuildings 1881.

3. Handy Book of Up-to-Date Barn Plans 1907.

4. Louden Barn Plans 1914.

5. Radfords Combined House and Barn Plan Book 1908.

6. Radfords Practical Barn, Out Buildings and Stock Shed Plans.




1. Abbott Downing Coaches and Wagons.
2. Allen Farmers Catalogue of Agricultural, Horticultural
Implements, Machinery 1868.
3. Allens Digest of U.S. Plow Patents 1789 to Jan 1883.
4. Ames Plow Co Illustrated Catalogue 1876.
5. Avery Company Tractor Catalog.
6. Avery Plows Planters Cultivators and Harrows 1899.
7. Borbridges Factory to Farm Catalogue 1921.
8. Bradley Co Reapers Mowers and Rakes.
9. Case Co Plows Pamphlet.
10. Catalogue and Price List The Implement Company.
11. Catalogue of the Verity Plow Co.
12. Clayton Shuttleworth Prize Portable Agricultural Implements
and Machines 1850.
13. Collection of Rural Machines and Implements.
14. Corbin Wheel Harrow Pamphlet 1883.
15. Corn Harvesting Machinery 1907.
16. Davidson Chase Farm Machinery and Motors 1914.
17. Deere Implement Co Farm Machinery and Vehicles 1896. 18. Deering - International Harvester Co Booklet.
19. Deering Harvesters 1900.
20. Descriptive Catalogue of Horticultural and Agricultural
Implements 1846.
21. Emerson Brantingham Kerosene Tractors.
22. Emerson Foot Lift Plows.
23. Farm and Garden Tractors 1920.
24. Farm Appliances a Practical Manual 1888.
25. Farm Implements and Machinery 1886.
26. Farm Mechanics Machinery and its Use 1918.
27. Flying Dutchman Engine Gang Plows.
28. Frontenac Buggies Spring Wagons and Phaetons 1894.
29. Grange Wholesale Farm Implements Boots and Shoes 1894.
30. IHC Disc Harrow Pamphlet.
31. IHC Mogul Gasoline Tractors.
32. Implements of Agriculture 1843.
33. International Harvester Auto Buggies and Wagons.
34. International Harvester Co Titan Oil Tractors.
35. International Harvester Mogul Oil Engines for Farm Work.
36. J.I. Case Farmers Encyclopedia.
37. Jethro Wood Inventor of the Modern Plow 1882.
38. John Deere Gave to the World the Steel Plow.
39. Louden Hay Tools Catalogue.
40. Massey Harris High Grade Farm Machinery.
41. Maxwell Catalogue of Harvesting Machinery.
42. Mayher Catalogue of Agricultural and Horticultural
Implements.
43. Noxon Bros Seeding and Harvesting Machinery.
44. P and O Traction Engine Plows.
45. Peter Schuttlers Illustrated Catalogue of Wagons 1879.
46. Planet Jr Farm and Garden Tools.
47. Power and the Plow 1911.
49. Rock Island Plow Co Farm Machinery.
50. Rumely Oil-Pull Tractor Tilling Guide1909.
51. Smyth Despard Appliances for Farm and Home 1924.
52. Star Line Farm Equipment Catalog 1919.
53. Steam Plowing 1873.
54. The Oliver Plow Book Treatise on Plows and Plowing 1920.
55. Tractor Engines 1920.
56. Tractor Plowing at its Best International Harvester Co.
57. Walter Wood Harvesting Machines 1878.
Note to buyers. Although the underlying book material is now in the public domain due to their age, much additional editing,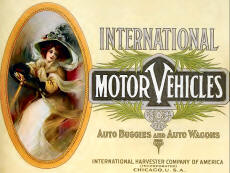 cropping and deleting of erroneous or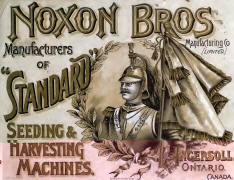 damaged material has also been carried out personally, making this book set a unique and a much improved offering. It is provided here at a particularly low cost, mainly to cover materials plus various associated overheads & fees. It is now presented in a convenient Adobe Reader form (.pdf files) suitable for all computer systems. This allows for all the really essential illustrations and photos to be shown as opposed to the text only versions often made available. The Adobe reader itself is completely free to download from the Adobe web site, although it usually comes pre-installed.
Overall, a great collection of rare book scans at a
very low price. Go ahead and simply Treat Yourself!
Price Only £4.50 Download (Details Below)
| | |
| --- | --- |
| | DOWNLOADS are in the usual 'zipped' (compressed) form requiring unzipping upon receipt - a utility for this is usually already installed on most computers and simply requires double clicking on the file to select the unzip command, otherwise it's readily obtainable free on the internet. You will be quickly sent a secure Link for downloading the collection within just hours of your purchase, depending on your time zone. Try it - it's quick, reliable and convenient! |
* Please note that a number of rare old books scanned will naturally show signs of age, such as an occasional watermark or browning/fading
and although readable with minor adjustments to the options provided with the software they may not be in as pristine a condition as
can be expected from newer volumes. Allowances should be made accordingly.
---
---