1. British Standard Exporter Series c1924 – Motor Cars, Commercial Vehicles, Motor Cycles and Sidecars, Cycles, Garage Equipment, Accessories, Tyres, and much more. 264 richly illustrated pages.
2. Eaton Fall & Winter Catalogue 1889 – 1900.. 277 pages, fully illustrated. Clothes,
Everything for the Home, Furniture, Baby Carriages. A wealth of items illustrated and priced.
3. Gurney Standard Stoves 1892 152 pages – Stoves, Ranges, Charcoal Broilers, Hollow-
ware, Hot Water Heaters, Radiators, Furnaces, Ovens and much more.
4. Eaton Department Store Catalogue 1894 184 pages. Everything from Victorian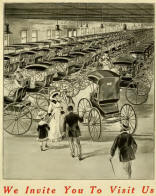 Clothes to Window Shades. Fully illustrated.
5. Diamond Hall Jewellery Catalogue Jewellery, Watches,
Clocks, Giftware, Picture Frames, Toilet Ware, Presentation Cased
Sets, Kitchenware. c1800,s 140 pages.
6. Goshen Buggy Top Company Catalogue and Net Price List
1915. Automobile and buggy tops and repairs.
7. Harpham Brothers Co. Catalogue of Saddlery Accessories.
Everything for the horse, 147 pages.
8. Hartmann & Braun Electrical Measuring Instruments c1894, 172 pages.
9. Hyslop Bicycles and Accessories 1922, 102 pages. Complete range of bicycles and
accessories, fully illustrated and priced for the trade.
10. John Friedrich & Bro String Instruments, Bows, Cases, Strings etc. c1917, 42 pages.
11. Jones Brothers Barbers Supplies and Furniture c1924, 84 pages, fully illustrated.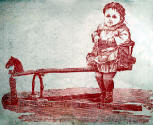 12. Keith's Seeds Catalogue 1920, 58 pages.
13. Krug Brothers Illustrated Catalogue 1894 – Furniture and
Prices, 90 pages.
14. Krug Furniture Catalogue 1913, 86 pages.
15. Toronto Laundry Machinery Catalogue 1912 fully illustrated, 240 pages.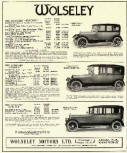 16. Louden Machinery Co Hay Unloading Tools and Litter and Feed
Carriers, Dairy Barn Equipment, Horse Stable Equipment and Hardware
Accessories. 52 pages.
17. Majestic Range Catalogue and Cook Book. Wood and Coal
Ranges for Hotels, Restaurants and Families, Gas Ranges, Charcoal
Broilers, Steam Tables, Laundry Stoves, Water Heaters. 100 pages.
18. Massey Harries Catalogue of High Grade Farm Machinery, c1916. A whole host of farm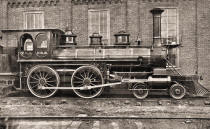 equipment illustrated in 110 pages.
19. Mawson & Swan Philosophical Instruments
Chemical and Photographic Apparatus, Electrical and
Galvanic Apparatus. 55 pages.
20. Milton Pressed Brick Co Fireplaces, The Hearth, The
Fireside, The Inglenook, The Chimney Corner. Fully
illustrated, 68 pages.
21. Newman & Co. Physical Instruments Catalogue No.10, 189 pages of instruments related to


acoustics, optics, heat, magnetism, electricity, meteorology and the 'theory of
undulation'.
22. Ranno Saddlery Co Illustrated Catalogue Number Seven. Hosts of
harnesses illustrated in 125 pages.
23. Rennies Seed Annual 1916, 108 pages.
24. Rice Lewis & Son Bicycle Accessories c1900. Fully illustrated, 100 pages.
25. Rock Island Plow Co. Implements. Manufacturers of Farm Machinery – 291 pages richly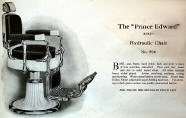 illustrated with farm equipment, from ploughs to all forms of
cultivator.
26. Seattle Car Foundry Co. – Designers and Builders of
Railroad and Logging Equipment. 1913 catalogue, 80 pages.
27. Simpson Fashions 1918-19 359 richly-illustrated pages.
28. The Ohio Carriage Mfg Co – Split Hickory Vehicles, 1912, buggies galore illustrated in
178 pages.
29. United Watch & Jewelry Co 1911. Silverware, Holiday Gifts, Leather Bags, Jewellery
in gold, gold-filled and silver. 68 pages.
30. Walter Woods c1883 Brooms, Wood and Willow Ware, Grocers' Sundries etc, 63 pages.
31. Watertown Carriage Co Carriage Builders. 1870 Catalogue of carriages illustrated in 83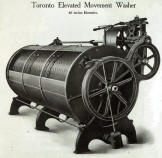 pages.
32. Catalogue Des Appareils D'Acoustique (Acoustic
Devices), c1889, 109 pages.
33. American Tire Co, 1889 – Tires, Gas Lamps, Bells and
associated Bicycle Equipment. 52 pages.
34. Baldwin Locomotive Works Illustrated Catalogue c1872.
Railway Locomotives. 123 pages.
35. Bowes Jamieson & Co. – Descriptive Catalogue and Price List of Cook Stoves, Ranges,
Art Garland Base Burners , Hollow-ware etc. c1886, 59 pages.
36. Catalogue of Physical Instruments (L.E.Knott Apparatus Co) 1912, 533 pages.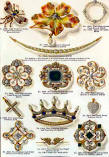 37. Charles Chevalier Catalogue of Instruments (marine,
mathematical, geography) c1860, 60 pages.
38. The McLary Mfg. Co. Enamelled and Tin-ware Catalogue 1903, 288
pages.
39. Emmons Hawkins Special Harnesses. 1910. 'Hardware, tools,
stoves. household goods, cutlery, guns, ammunition, contractors and
blacksmith supplies, building materials etc.' 69-pages.
40. Canada Cycle & Motor Co. c1918, wholesale bicycle accessories, 85 pages.
41. George Parker & Sons. Saddlery and harness makers. 34-pages.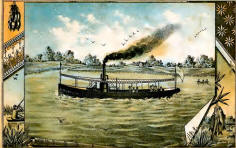 42. Gordon Mackay. Dry goods, ladies wear, men's
furnishings, fancy goods, carpets. 280-pages.
43. Grange Wholesale Supply. Farm implements,
boots and shoes, food and general merchandise.
96-pages.
44. J. G. Braun. 1922. Various ornaments used on
lamps and lighting fixtures, plus room lighting. 22-pages.
45. Powell & Douglas. 1886. Hunting, fishing and
pleasure boats and fittings. 36-pages.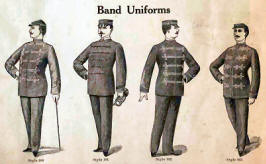 46. Whaley Royce Band Instruments, 1907.
Includes both musical instruments and band
member uniforms. 116 pages.
47. Treasure Stoves & Ranges 1909. 128
pages.
48. T. Cooke Surveying Instruments, 1907.
96 pages.
49. Robertson Pumps, 1885. 71 pages.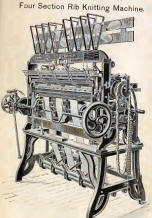 50. McFarlane Watches. 32 pages.
51. McAvity Plumbing & Heating. 414 pages.
52. Cooper's Machine & Needle Works. Knitting machines. 32
pages.

---