1. The Books ...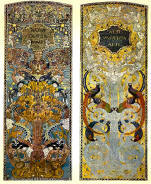 THESE are the 19 Books making up the mainstay of the offer. All are full scans complete with all illustrations. They are in .pdf format for reading on a computer using Adobe Reader, which comes as standard usually (or is downloadable free).
1. Combinaisons Ornementailes. This richly illustrated book features numerous art nouveau colour plates (see examples right).
2. Book Of Studies in Plant Form & Design. One of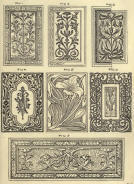 the elements of Art Nouveau are flowing plant-like elements. This c1896, 148 page, book makes essential reading.
3. Decorative Design, c1915, 89-pages. Richly illustrated, as are all the books offered in this collection.
4. Design & Representation. This 132 page ex libris volume is from 1910. Fully illustrated.
5. Design In Theory & Practice. c1910, and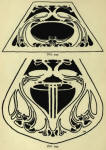 featuring some 440 instructive pages.
6. Ideals In Art. c1905, 308-pages, 'Collected papers, theoretical, practical, critical.'
7. Industrial Arts Design. c1916, 265-pages. 'A textbook of practical methods for students, teachers and craftsmen.'
8. Line & Form. by Walter Crane, c1914 and covering over 300 pages. Illustrated.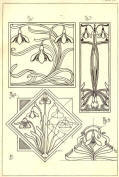 9. Modern Decorative Art, c1910 and including some highly detailed colour illustrations.
10. Modern Design In Jewellery & Fans. c1902, 226-pages. As expected from the period this richly illustrated books features many examples of Art Nouveau designs.
11. Modern Practical Design. c1912, 265-pages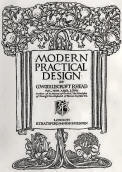 with many illustrations.
12. Nature Drawing & Design. c1904, 66-pages, illustrated.
13. Nature In Ornament, c1902. Heavy on art nouveau this is one of the larger books at some 530-odd pages.
14. Pattern Design c1903, 319-pages. 'A book for students treating in a practical way of the anatomy,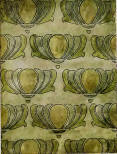 planning and evolution of repeated ornament.'
15. Principles of Decorative Design, 186-pages, illustrated.
16. Progressive Design For Students, c1902, 153-pages.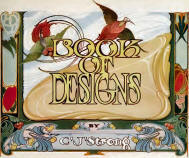 17. Strong's Book Of Designs. c1917, 190-pages. A heavily illustrated book rich in art nouveau designs.
18. Theory & Practice of Design, c1894, 239-pages, ex-libris, 'An advanced textbook on decorative art.'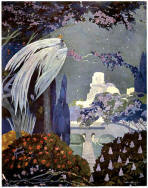 19. The Principles of Design, 1904. 244-pages.
The texts are presented in a convenient Adobe Reader form (.pdf files) suitable for all computer systems and which allows each volume to be read individually and at leisure. This format also allows for all the essential illustrations to be shown in their full size, in-situ, as opposed to the text-only versions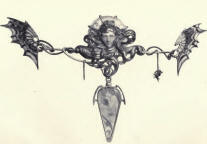 sometimes offered. Adobe reader itself is completely free to download from the Adobe web site, although it usually comes pre-installed anyway as standard on most computers.