- BEST RARE BOOK SCAN COLLECTION - NO PADDING WITH IRRELEVANT MATERIAL - BOOKS RESTORED WHERE POSSIBLE -

Not just text 'e-book' collections! Collectaprint offers Real Book Scans
complete with original illustrations!
VALUABLE MONEY-MAKING Library of THIRTY-TWO
Rare Vintage Books Scanned to a Download, Revealing...
HOW TO MAKE PERFUMES

SECRET FORMULAS, LOST MAKERS' RECIPES, OLD MONEY-MAKING TRADE PROCESSES & MORE!

Make Your Own Perfumes & Sell Them For CASH!


Forgotten Techniques & Formulas for making your own perfumes.
It's all here - rare old

recipes, formulas and processes sprinkled throughout the thirty-two complete volumes. Easily the biggest and best hand picked library resource on this subject available anywhere, offering a HUGE potential for creating your own money-making merchandise. Why not go into business?

A giveaway price for this wonderful downloadable set. Worth its weight in gold thousands of times over with obvious huge potential!
All combined together for download in a convenient Adobe
Reader format, suitable for use on all computer systems.
Adobe Reader is pre-installed on nearly all computers (and is also available free).
This amazing resource library contains actual illustrated scans


of rare books (not just e-books) including the following titles:-
1. Askinson - Perfumes And Their Preparation 1892. "Complete directions for making perfumes ... detailed description of aromatic substances, their nature, tests of purity, and wholesale manufacture." 320 pages,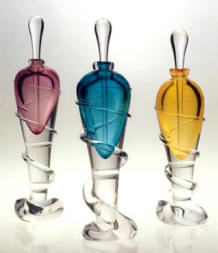 2. Descriptive Catalogue of Essentials Oils and Organic
Chemical Preparations 1894. 101 pages.
3. Fragrant Flowers and Leaves. 238 pages.
4. Odorographia Vol.1. "A natural history of raw materials
and drugs used in the perfume industry" 416 pages.
5. Odorographia Vol.2. "Including the aromatics used"
549 pages, c1894.
6. Perfumery and Kindred Arts 1877. "Complete detailed
description of the raw materials and apparatus used in the
perfumer's art with thorough practical instructions, careful formulae and advice as to the fabrication of
all the best preparations." 400 pages.
7. Practical Handbook of Toilet Preparations and Their Uses, 1889. 277 pages.
8. Practical Treatise on the Manufacture of Perfumery, 1892. "Directions for making all kinds
of perfumes, sachet powders, cosmetics etc. with 28 engravings." 367 pages.
9. Raw Materials of Perfumes. 147 pages.
10. The Art of Perfumer, 1857. "Including the methods of obtaining the odours of plants with
instructions for the manufacture of perfumes." 304 pages.
11. The Book of Perfumes, 1867. "With over 200 illustrations" 346 pages.
12. The Toilet of Flora 1879. "A collection of the most simple and approved methods of preparing
essences, powders, perfumes and sweet-scented waters and cosmetics" 288 pages.
...PLUS AN ADDITIONAL 20 BOOKS ON THE SUBJECT OF PERFUME MAKING INCLUDING A SELECTION OF ANTIQUARIAN FORMULA BOOKS, CONTAINING HUNDREDS OF RECIPES INCLUDING THOSE FOR POPULAR PERFUMES!
"A Goldmine of a Collection"
* Also see our other huge Lost Formulas and
Trade Recipes collection with 70x Rare Books!
---
Note to buyers. Although the underlying book material is in the public domain, much additional editing, cropping and deleting of erroneous or damaged material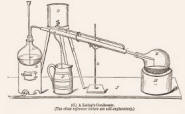 has also been carried out personally, making this book set a unique and a much improved offering. It is provided here at low cost, mainly to cover materials plus various associated overheads.
It is now presented in a convenient Adobe Reader form (.pdf files) suitable for all computer

systems. This allows for all the really essential illustrations to be shown as opposed to text only versions. The Adobe reader itself is completely free to download from the Adobe web site, although it usually comes pre-installed as standard on most computers. The books can be read at your leisure, one at a time or can be printed out too if desired.
The price is low so go ahead and Treat Yourself!
| | |
| --- | --- |
| | DOWNLOADS are in the usual 'zipped' (compressed) form requiring unzipping upon receipt - a utility for this is usually already installed on most computers and simply requires double clicking on the file to select the unzip command, otherwise it's readily obtainable free on the internet. You will be quickly sent a secure Link for downloading the collection within just hours of your purchase, depending on your time zone. Try it - it's quick, reliable and convenient! |
Price Only £4.50 Download (Details Above)
* Please note that a number of the old books scanned will naturally show signs of age, such as an occasional watermark or browning/fading
and although readable with minor adjustments to the options provided with the software they may not be in as pristine a condition
as can be expected from newer volumes. Therefore allowances should be made accordingly.
---
---