This great, bargain-priced collection is only available from Collectaprint and includes many images not found

anywhere else.
A good proportion of the collection is high resolution and suitable for reproduction print making if your printer is 'photo quality'.

While much of the original material is in the public domain approx 20 per cent of our collection has been provided for inclusion in this collection for our customers' personal use by Timecamera.com who specialise in vintage print making images.
A Wide Range Of Possible Uses
All their images are professionally restored and enhanced for that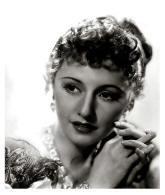 purpose and are accordingly unique. The overall collection is for personal use across a wide range of arts and graphics projects of all kinds, or simply for your viewing pleasure. Examples from all periods are included, early to more modern and the collection includes from graphical pin-ups as well as photographic (of the movie star types). A wonderfully nostalgic collection of pin-ups and a real treat for the eyes.
* Click To Enlarge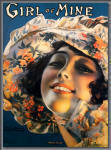 Note to buyers. Although the underlying material is mainly in the Public Domain due to its age or distribution rights (much material is also exclusive to us or are unique versions) this image collection is a unique compilation assembled over much time - and available only from Collectaprint. Accordingly it may not be copied, re-sold or otherwise distributed and is offered for personal use only.