1. The Book of The Goat. 'Containing full particulars of the various breeds of goats and their

profitable management'. Illustrated. 374 pages, c1909.
2. Commercial Rabbit Raising. Everything covered here, from the
various breeds and their selection to feeding, breeding, housing, care and
management, through to fur, meat production and marketing. 75 pages.
3. Edible Wild Plants. Illustrated, 356 pages.
4. Edible & Poisonous Mushrooms. What to eat and what to avoid, with 18 antique
coloured plates illustrating 48 species. 178 pages, c1894.
5. Farming For Profit – Fruit, Vegetables, Flowers. 'A non-technical manual for their
culture, management and improvement'. 284 pages, illustrated, 1918.
6. Five Acres Too Much. 'A truthful elucidation of the attractions of the country, and a careful
consideration of the question of profit and loss as involved in amateur farming, with much valuable
advice and instruction to those about purchasing large or small places in the rural districts. 318
pages, c1885.
7. Fish Farming For Pleasure & Profit. 180 pages, c1903, illustrated.
8. Fruit Farming For Profit. 'A practical treatise embracing chapters on all the most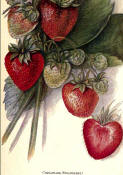 profitable fruits, with detailed instructions for successful commercial culture
on the Kent System.' 258-pages, c1911, illustrated.
9. Game Farming for Profit & Pleasure.''A manual on the wild
turkeys, grouse, quail or partridges, wild ducks, and the introduced
pheasants and gray partridges; with special reference to their food, habits,
control of natural enemies and the best methods of preserving and breeding
including also an appendix on powder, leads etc.' 67 pages, illustrated,
c1915.
10. Gardening For Profit. 'A guide to the successful cultivation of the market and family
garden.' Illustrated, 261-pages, c1867.
11. Growing Tomatoes For Early Market. Illustrated, 50-pages, c1910.
12. Home & Farm Food Preservation. 307-pages, c1918.
13. Home Freezing of Vegetables, Fruits, Prepared Foods. 113-pages, c1950.
14. How To Grow And Market Fruit. 145-pages, c1911.
15. How To Keep Bees For Profit. 377-pages, illustrated, c1920.
16. How To Make The Garden Pay. Fully illustrated, 325-pages, c1894.
17. Modern Milk Goats. 'Status of the milk goat industry, methods of profitable milk
production, care and management of commercial herds and household goats.' 295 pages,
illustrated, c1921.
18. Money In The Garden. 'A vegetable manual prepared with a view to economy and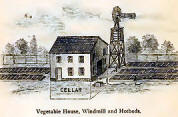 profit.' 278-pages, illustrated, c1906.
19. Natural & Artificial Duck Culture.. 155-pages,
illustrated, c1906.
20. Nuts For Profit. 'A treatise on the propagation and cultivation
of nut-bearing trees.' 159-pages, illustrated, c1897.
21. Pear Culture For Profit. 147-pages, c1900.
22. Poultry For Profit. Illustrated, 267 pages, c1915.
23. Profitable Fruit Growing. 116-pages.
24. Recipes For Preserving Fruit, Vegetables & Meat. 151-pages, illustrated, c1908.
25. Rural Life. 'Described and illustrated in the management of horses, dogs, cattle, sheep, pigs,
poultry etc, including their treatment in health and disease.' Illustrated, 1,166 pages, c1868.
26. Rural Veterinary Secrets. 'A farmers' textbook for ready reference and the secret of
successfully applying first aid and home remedies to ailing farm animals.' Illustrated, 271-pages,
c1921.
27. Sturtevants Notes On Edible Plants. 701-pages, c1919.
28. Ten Acres Enough. 'A practical experience showing how a very small farm may be made to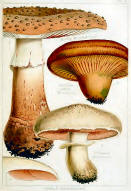 keep a very large family'. 264-pages, c1864.
29. The Earth's Bounty. Illustrated, 552-pages, c1909.
30. The Farmstead. 'The making of the rural home and the lay-out of the
farm.' Illustrated, 373-pages, 1902.
31. The Golden Stream. 'A handbook for the man who keeps cows for
profit' Illustrated, 68-pages, c1912.
32. The Poultry Doctor. ''Including the homeopathic treatment and care
of chickens, turkeys, geese, ducks and singing birds.' 89-pages, c1891.
33. The Profitable Culture of Vegetables. 'For market gardeners, smallholders and
others.' 480-pages, c1913.
34. Water Power For The Farm & Country Home. Illustrated, 52-pages, c1911.
35. A Living From The Land. 227-pages, illustrated, c1934. 'Prepared primarily for the
family that is inexperienced in country living and in soil culture.'
36. How To Know Wild Fruits. 'A guide to plants when not in flower by means of fruit and
leaf. 395-pages, illustrated, c1905.
---